SEMINAR 2007

• Teachers' concert

• Students' concert

• Workshop backstage
SEMINAR 2008

• Teachers' concert

• Students' concert

• Workshop backstage



BULGARIAN FOLK MUSIC WORKSHOP • August 10-15, 2015 in Koprivshtitsa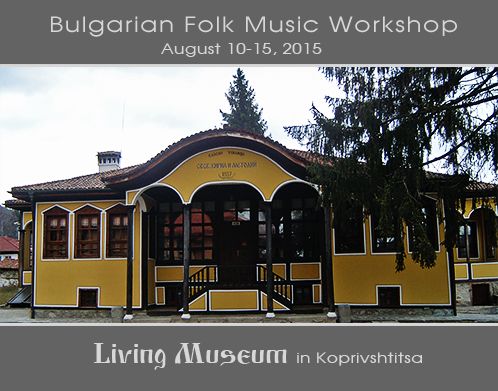 The Folk Factory 2015 workshop in Koprivshtitsa (August 10-15, right after the Fest) is a unique opportunity for learning Bulgarian Folk Instruments and Vocal styles.
Gadulka, Tamboura and Balkan Violin lessons will be taught by the famous multi instrumenta-
list and vocal expert Ivan Kovachev.
The workshop offers an extra Singing class where you can learn various Bulgarian Folk singing styles in details using Kovachev's "Bulgarian Singing Toolkit". Read more...